Exciting news Lovers, our best selling GLO Matte One Day Tan is available in an all-new shade!
Introducing, GLO Matte Deep Bronze
You can now get your hands on Deep Bronze, an even deeper shade of our ultra-popular GLO Matte wash off formula, which provides a beautiful instant glow, day or night, before being washed away with soap and warm water.
Our skin perfecting formula glides on effortlessly, giving you a flawless bronze finish. Transfer and water resistant, GLO Matte wont rub off on your clothes. The high coverage formula is perfect for the body and easily washes off. GLO Matte is an essential in your self tan collection, and now we've got an all new deeper shade for you!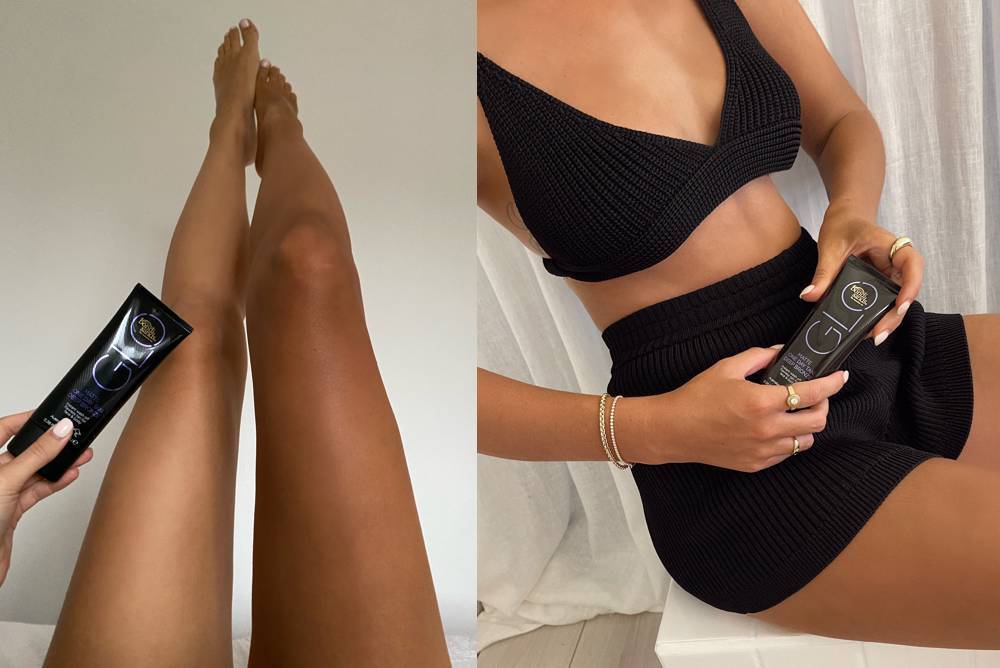 So What's New?
GLO Matte Deep Bronze is the same formula as our much loved OG GLO Matte, the only difference is the colour! This glowing shade is tailored for those with medium to deeper skin tones or our experienced self-tan lovers. Deep Bronze provides an instant ultra dark, matte colour, so for lighter skin tones or first-time users, we recommend our original GLO Matte One Day Tan for a dark result.
Why Use A Wash Off Tan?
Our GLO Range will save the day if you're in the need for an instant glow, immediate touch up or for those who want to avoid active self-tan ingredients. With a make-up-like texture that can be buffed out for an on-the-spot bronzed finish, our wash off tans are made for last minute plans.
As a great alternative to active self tanners for those undergoing laser hair removal treatments, our GLO Range doesn't affect the shade of the skin after being washed off. When having a course of laser treatment it's important to avoid anything that may change or create an inconsistent colour, so your skin must be completely free of tan. If you're in need of a glow-up the weekend before your laser treatment, the problem is solved by using a wash off tan! Just make sure it is all washed off before your appointment.
How To Apply Wash Off Self Tan
Step 1: Prep!
While GLO Matte Deep Bronze is designed for the last minute tan, we do recommend applying it on clean, dry skin for best results. You can use a little bit of moisturiser on any extra dry areas, just make sure it's fully absorbed before application.
Step 2: The Right Tools
For smooth and flawless tan, our Body Brush is the ideal accessory to pair with our GLO products.
The custom-curved brush head moulds to the contours of your body for a perfect application. The dense but soft brush is washable, reusable, and can be used with regular self tanning products, especially for buffing out tan on hands and feet.
If you don't have our Body Brush on hand yet, or for larger areas our Application Mitt will also leave you with a great result.
Step 3: A Little Goes A Long Way
We recommend starting with a little bit less than what you might expect as our GLO Matte products have ample mileage and will go a long way once it's buffed fully out on the skin.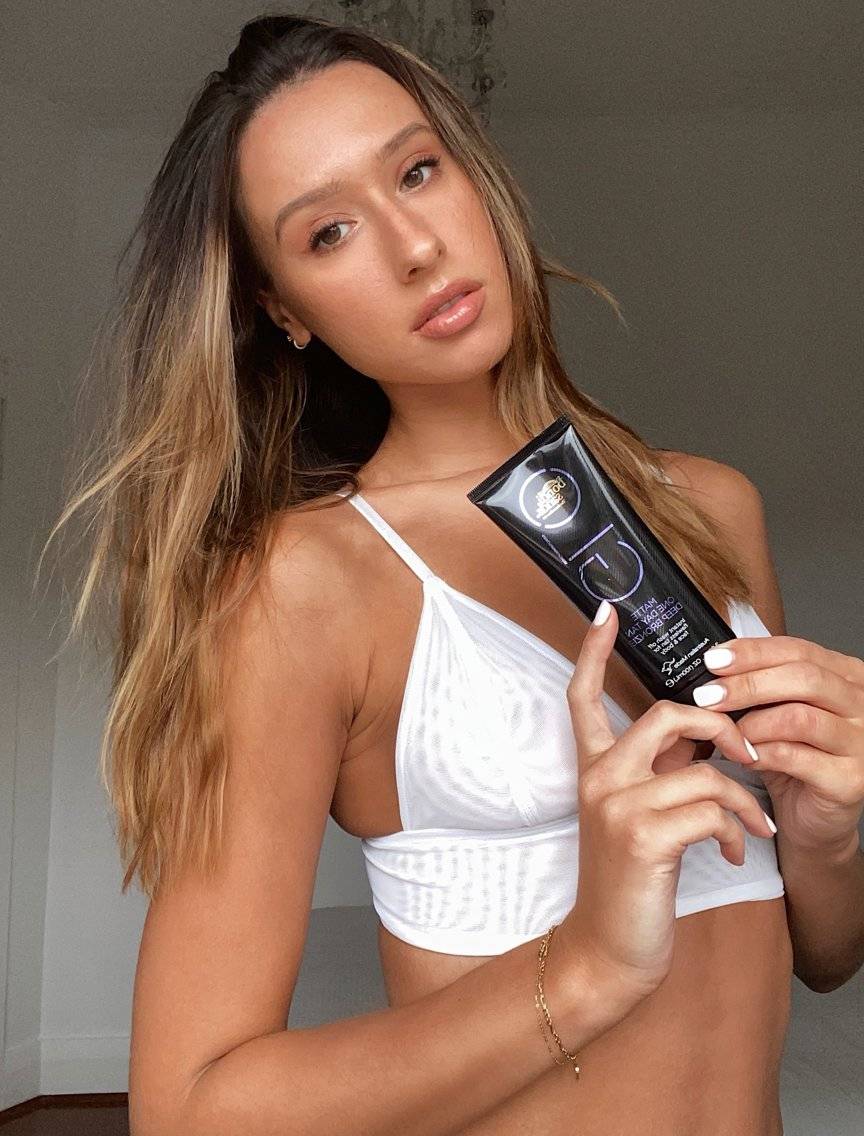 Step 4: Buff It In Babes
Moving in sections, apply a small amount of the product to your body, slowly buffing in thoroughly for an even, streak-free finish.
Once fully dried, smooth out any uneven parts with a second layer if desired. GLO is customisable for the face and body; you can contour, or use as a top up layer to enhance your existing self tan for a flawless glow.
Bondi Tip: Apply our GLO Lights creamy highlighters on top of cheek bones, down the bridge of your nose and along your cupids bow for a radiant glow every time. These can be worn on top of your tan for an extra shimmery look.
Step 5: Wash It Off
And when you're done, simply and conveniently wash off with soap and warm water. No need to worry about scrubbing off that self tan!